Day 3 :
Keynote Forum
Hanger Clinic, USA
Time : 10:30-11:00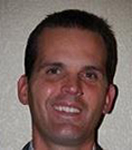 Biography:
Ryan graduated from the University of Washington in 1998 with a degree in Prosthetics and Orthotics and completed his Prosthetic and Orthotic residency with Harborview Medical Center in Seattle, Washington. In 2000, Ryan joined Northwest Prosthetic and Orthotic Clinic servicing the University of Washington and Harborview Medical Center and became Vice-President and Clinical Director of NWPOC in 2005. Ryan's professional focus was the treatment and care of the trauma related amputee. He served as lead prosthetist for advanced Targeted Muscle Reinnervation and upper extremity myoelectric prosthetic fittings under the direction of Dr. Douglas Smith, Harborview Medical Center.
Abstract:
Introduction: In 2009, while working for the Department of the Army I developed the initial IDEO (Intrepid Dynamic Endoskeletal Orthosis). Th is unique system was modeled aft er the prosthetic energy storage and power delivery concept in a prosthetic run foot system as well as the off loading and support fundamentals of the prosthetic socket. One of the key features of this system is the utilization of a kinetic exoskeletal strut system which provides the energy storage and power to run, jump and achieve signifi cant levels of function not typically attainable by the limb salvage population or other condition that result in signifi cant weakness, instability and pain of the lower extremity. With the government system we instituted a novel rehabilitation and orthotic initiative, Return to Run (RTR) clinical pathway, designed to facilitate the return to duty of these high-functioning service-members.
Methods: Since 2013, we have begun incorporating a national program that will incorporate many of the fundamentals of treatment that were developed within the United States military system for the IDEO. This civilian based program was conducted in Gig Harbor, Washington and this was the location where on site patient treatment and functional training and rehabilitation took place. Th e facility was a place for clinical treatment of the limb salvage, partial foot, and nerve deficit patient utilizing the ExoSym as well as on site rehabilitation with the goal of optimizing the functional outcomes of the patient.
Results: Over the last three years, 100 of civilian cases were treated from all over the world. Each patient gone through device fitting, optimization and training that was assessed at various phases of treatment and training over 5-10 stay. Initial results showed that the ExoSym and associated rehabilitation program was a treatment protocol that had great benefi t for a previously unaddressed limb salvage patient not only in the United States but around the globe.
Conclusion: Th e ExoSym is a device that has been proven effective for thousands of military based patients. Initial data showed
equalized outcomes for the civilian patients who desires significantly increased function, reduced or eliminated associated pain, and the ability to return to work, recreation, running or other high impact activities. Th is technology also showed that it has application for the treatment of the pediatric patient with various lower extremity defi ciencies as well as modified versions of the device that can also assist the geriatric or other patient groups that requires fundamental need for limb stabilization and greater energy return from a device such as the ExoSym due to a variety of injuries or conditions.
Summary: In 2009 while working within the US military/ DoD and developed a device called the IDEO to address severe high energy lower extremity trauma related to combat as well as training accidents. In September 2013, I began working with Hanger Clinic to take this treatment concept and apply it to the civilian population as the ExoSym program.