Day 1 :
Keynote Forum
Philadelphia College of Osteopathic Medicine, USA
Time : 10:00-10:30 am

Biography:
Frederick J Goldstein, PhD, FCP, is a Medical Scientist, Professor of Clinical Pharmacology, and Coordinator of Pharmacology at the Philadelphia College of Osteopathic Medicine (PCOM). He is on the National Board of Osteopathic Medical Examiners, and has been a writer and consultant for the National Board of Medical Education. He is a member of several national and international clinical pharmacology and pain societies. He serves on editorial boards of various clinical journals including the Journal of Opioid Management, Journal of the American Osteopathic Association, and the Journal of Clinical Pharmacology, and routinely reviews papers submitted for publication therein. He has many publications, and also received grants for human studies, including one from the American Osteopathic Association (AOA) to improve post-operative analgesia following abdominal hysterectomy; this study demonstrated that a combination of pre-emptive morphine plus post-surgical osteopathic manipulative treatment improved pain relief in the post-surgical period. He currently has a clinical investigation in progress to improve analgesia in chronic pain patients. He is a member of Compassion and Choices, a national organization which advocates the right-to-die for patients within certain conditions; last year he spoke at a meeting of the Philadelphia Chapter. Based upon his clinical knowledge about pain treatment, he created the word Suicidogen, and defines it as any factor that causes a person to think about, and possibly commit, suicide. He knows that poor pain management is a Suicidogen. Recently, due to the increased USA problem in opioid abuse, overdose and resultant deaths problem, he was given a leadership position at PCOM to enhance medical education in pain management.
Abstract:
Approximately two decades ago, there was significant national and international interest in improving delivery of pharmacotherapy for non-cancer chronic pain. Health professionals responded appropriately, and prescribing of opioids increased substantially. About 10 years ago, abuse of opioids began to accelerate with concomitant increases in emergency room visits, hospital admissions and, unfortunately, overdose deaths. One tragic result is an over-reaction such that some patients properly diagnosed and prescribed opioids may not be able to receive them at all or only in sub-therapeutic amounts. This should not occur, especially at the end-of-life. When opioids are with held or under prescribed, inadequate analgesia occurs and may become a suicidogen. Who is to blame? Prescribers? Pharmacists? Patients? Pharmaceutical Manufacturers? or Insurance Companies? All are involved to some degree depending upon the target medical condition. Addiction is a serious psychological condition. However, there is nothing inherent in the molecular structures of opioids that will convert a normal, well-adjusted patient with no pre-existing psychological conditions into a drug-seeking opioid addict. Many non-opioid drugs are available for treatment of pain including antidepressants, anticonvulsants, and capsaicin products, as well as acetaminophen and aspirin and related NSAIDs. Non-pharmacologic options for treating chronic pain include biofeedback, osteopathic manipulation, acupuncture and professional counseling for stress reduction. For some patients, strengthening certain muscles may help restore normal function and thus reduce pain. Patients should be properly and adequately treated for pain, especially at the end of life. Otherwise, providing inadequate analgesia can become a suicidogen.
Keynote Forum
Chulalongkorn University, Thailand
Time : 09:30-10:00 am

Biography:
Professor Areerat Suputtitada, M.D. is Professor of Rehabilitation Medicine, full time working at Department of Rehabilitation Medicine, Chulalongkorn University and King Chulalongkorn Memorial Hospital in Bangkok, Thailand. She is the Director of Excellent Center for Gait and Motion at King Chualongkorn Memorial Hospital and Chair of Neurorehabilitation Research Unit of Chulaongkorn University. She has been involved in education, residency training, research, and clinical treatment related to rehabilitation medicine for over 20 years. Her subspecialties are botulinum toxin and neurolysis, gait and motion, pain, and neurorehabilitation.
Abstract:
Spasticity is a major challenge to the neurorehabilitation team. It manifests as an increase in stretch reflexes, producing tendon jerks and resistance appearing as muscle tone. Effects of spasticity range from mild muscle stiffness to severe, painful muscle contractures and repetitive spasms that can prevent or hamper function, cause pain, disturb sleep, and major difficulties for hygiene care.
However, spasticity can also be useful, perhaps allowing a person to stand or walk if optimal level of spasticity. It is imperative that management is always patient and function focused rather than reduction of spasticity only.
The novel therapy of spasticity with Botulinum toxin type A (BTA) has been published as level A evidences since 2008. Currently Extracorporeal Shockwave Therapy (ESWT), Transcranial Direct Current Stimulation (tDCS) and repetitive Transcranial Magnetic Stimulation (rTMS) are increasing evidences in efficacy of Spasticity management. Optimizing of all these novel therapies are challenging. The trick in practical management are using them intelligently including indications, contraindication, dosages, how and when to use each of them. The optimization of these novel therapies requires careful patient assessment and realistic goals, knowledge of the functional anatomy, and understanding of how these novel therapies work and how best using them. Several techniques, using electromyography, electrical stimulation, ultrasound guidance are aimed to increase the accuracy of targeting during BTA injection. Neurorehabilitation after BTA injection also enhance treatment outcomes. Basic and sophisticated instrumental balance and gait training, therapeutic exercises, constraint induced movement therapy, functional electrical stimulation, functional orthoses are also important to increase functional outcome. Repetitive transcranial magnetic stimulation (rTMS), transcranial direct current stimulation (tDCS), extracorporeal shock wave therapy (ESWT) are increasing evidences supported in using alone or using after BTA injection. Optimizing all these novel therapies in spasticity treatment is importance.
Keynote Forum
Beyond Basics Physical Therapy, USA
Time : 10:50-11:20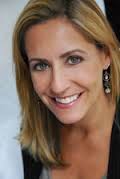 Biography:
Amy Stein is a leading expert and at the forefront of treating pelvic floor dysfunction, pelvic pain, women's health, and functional manual therapy for men, women, and children. She is the Founder of Beyond Basics Physical Therapy in USA. She is the author of "Heal Pelvic Pain" an easy-read, self-help book and created a video called, "Healing pelvic and abdominal pain: The ultimate home program for patients and a guide for practitioners". She is one of the Founders of the Alliance for Pelvic Pain, a patient-oriented educational retreat, and she serves as the Vice President of the International Pelvic Pain Society. She is a member of ISSWSH, the NVA, ISSVD, ICA, and the APTA Women's Health section. She received her Master's in Physical Therapy from Nova Southeastern University in the year 1999, and her Doctorate in Physical Therapy in 2013.
Abstract:
Context: Many conditions of pelvic and sexual dysfunction can be addressed successfully through pelvic floor physical therapy.
Aim & Objective: The aim is to provide an update on the role of pelvic floor physical therapy in the evaluation and treatment of pelvic and sexual dysfunctions and to update on peer-reviewed literature.
Method: To teach healthcare practitioners how to recognize pelvic floor conditions that can be addressed and treated by experienced pelvic floor physical therapists. To be able to differentiate overactive (hypertonic) pelvic floor disorders from underactive (hypotonic) pelvic floor disorders.
Results: Pelvic floor muscle overactivity and underactivity has been proven to be a successful option for pelvic and sexual dysfunction. Having an understanding of the role of the organs, nerves, fascia, and musculoskeletal system in the abdominopelvic and lumbosacral-hip region and how pelvic floor physical therapists can effectively evaluate and treat pelvic and sexual health.
Conclusions: Musculoskeletal causes of pelvic floor disorders affect a substantial proportion of men, women and children by pelvic floor physical therapy is a successful and non-invasive option. Pelvic floor examination by healthcare practitioners is essential in identifying when to refer to pelvic floor physical therapy. Further research is needed.